show models
Unleash the Speed
Stiffness
PERFORMANCE
SPEED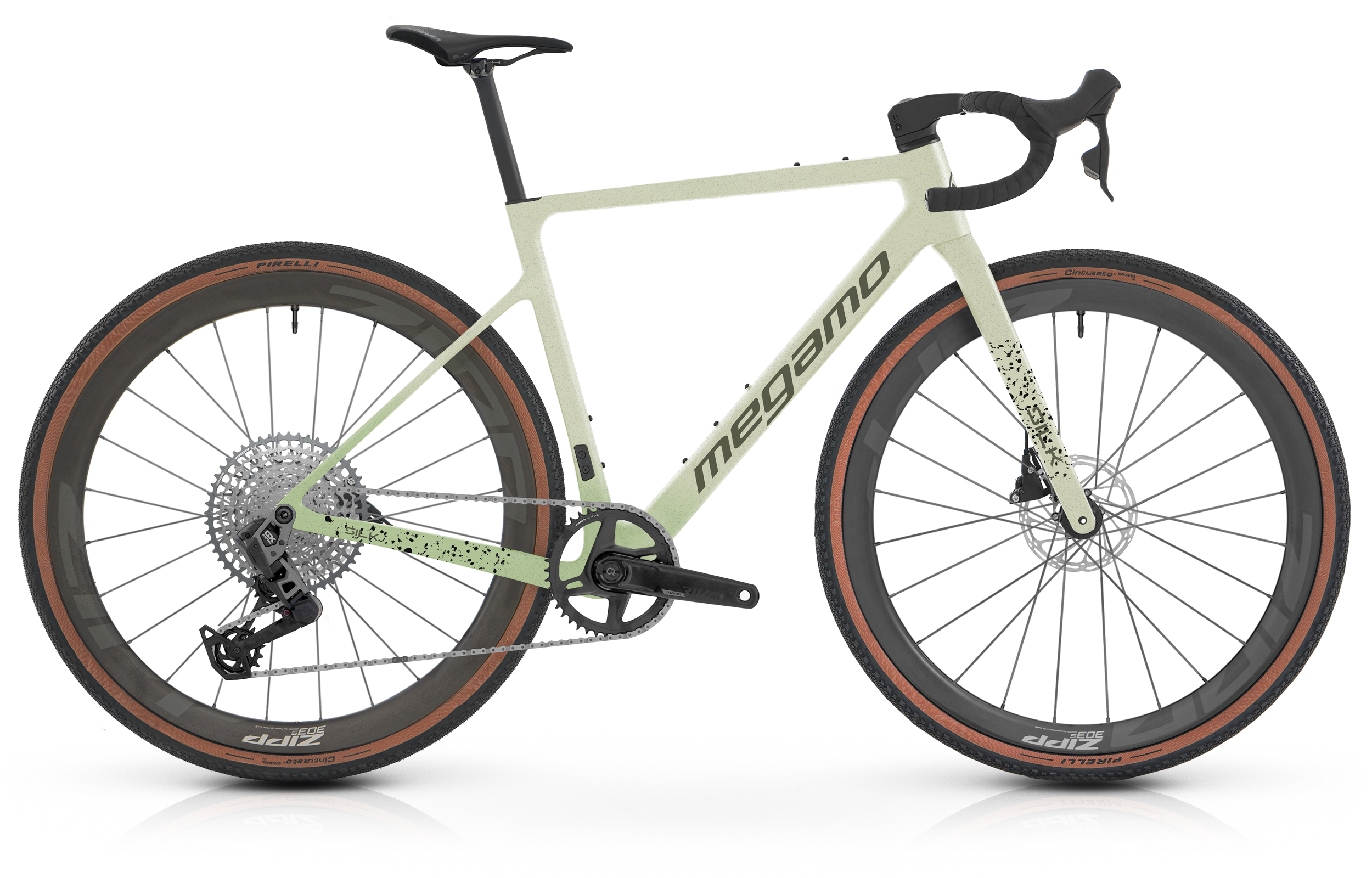 Introducing the Silk, your perfect companion for gravel racing, designed to achieve exceptional speeds on any type of terrain. This ultra-lightweight gravel bike is built to boost speed and agility on even the most challenging terrain.

Whether you're looking for new challenges or prefer long rides, the Silk provides the perfect performance and comfort to enjoy every new adventure.

Discover our new Fast Gravel and experience the thrill of speed without limits.
Optimal geometry for competition

To achieve a frame with balanced geometry suitable for racing, we rely on a long Reach and a low Stack. This ensures that the rider's weight is balanced and the bike's reactions are fast and precise while maintaining our initial focus on performance.
Fully integrated wiring

Absolutely all cables are integrated inside the handlebar, fork and frame assembly. A totally exclusive Megamo integration system that makes the Silk an even more aerodynamically efficient bike with a very clean look.
Composition and Design
Using state-of-the-art technology, we have meticulously selected and optimally distributed materials throughout the bike.

Each component has undergone extensive testing through force simulations on virtual models, testing in state-of-the-art laboratories and continuous improvement by our technical team. In addition, testing in real competitions has been essential in the development and refinement of the product.

It is in these events that the Silk demonstrates its true capabilities and reaffirms its high performance.
Integrated Handlebar

The handlebar and stem assembly on the Megamo Silk forms a stronger and more robust cockpit, which translates into an improved sense of stability and more optimum.

The arrangement of the various carbon fiber modules on the bike provides the necessary stiffness and comfort in every part of the bike. In addition, the fully internal cabling and GPS alignment contribute to its clean, minimalist aesthetics.
Custom drivetrain
Perfectly adapted to 1X drivetrain systems, for those who prefer a single chainring, or 2X, for those who opt for two chainrings, offering versatility in the choice of bike configuration.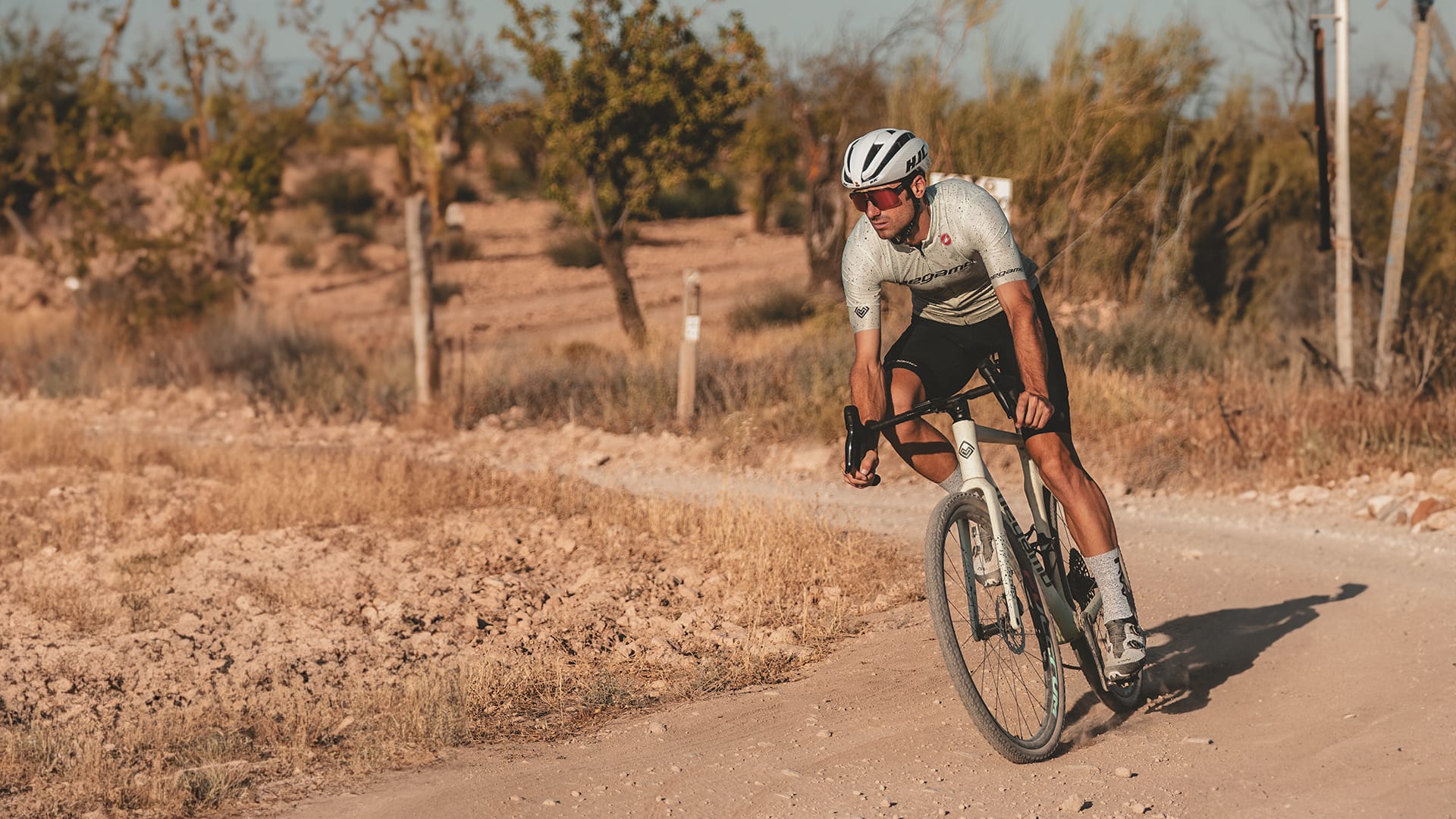 DESIGN
Discover the SILK in its three dazzling colors that will leave no one indifferent: Mint, a refreshing explosion of natural tones. Black, pure elegance with a touch of mystery. Brown, a powerful earth color with chocolate grains.
XS
S
M
L
XL
T/T
515
535
555
580
595
C/S
425
425
425
425
425
S/T
450
470
500
520
545
H/T
90
110
130
155
180
REACH
372
382
395
408
416
STACK
516
535
557
581
605
BB OFFSET
70
70
71
71
71
FRONT ANGLE
70º
70º
71º
71º
71º
REAR ANGLE
74,5º
74º
74º
73,5º
73,5º
WHEEL BASE
1000
1017
1029
1050
1066
FIT GUIDE
X-SMALL
SMALL
MEDIUM
LARGE
X-LARGE
Models