show models
Elevate Your Trail Experience
SENSITIVE
REACTIVE
PERFORMANCE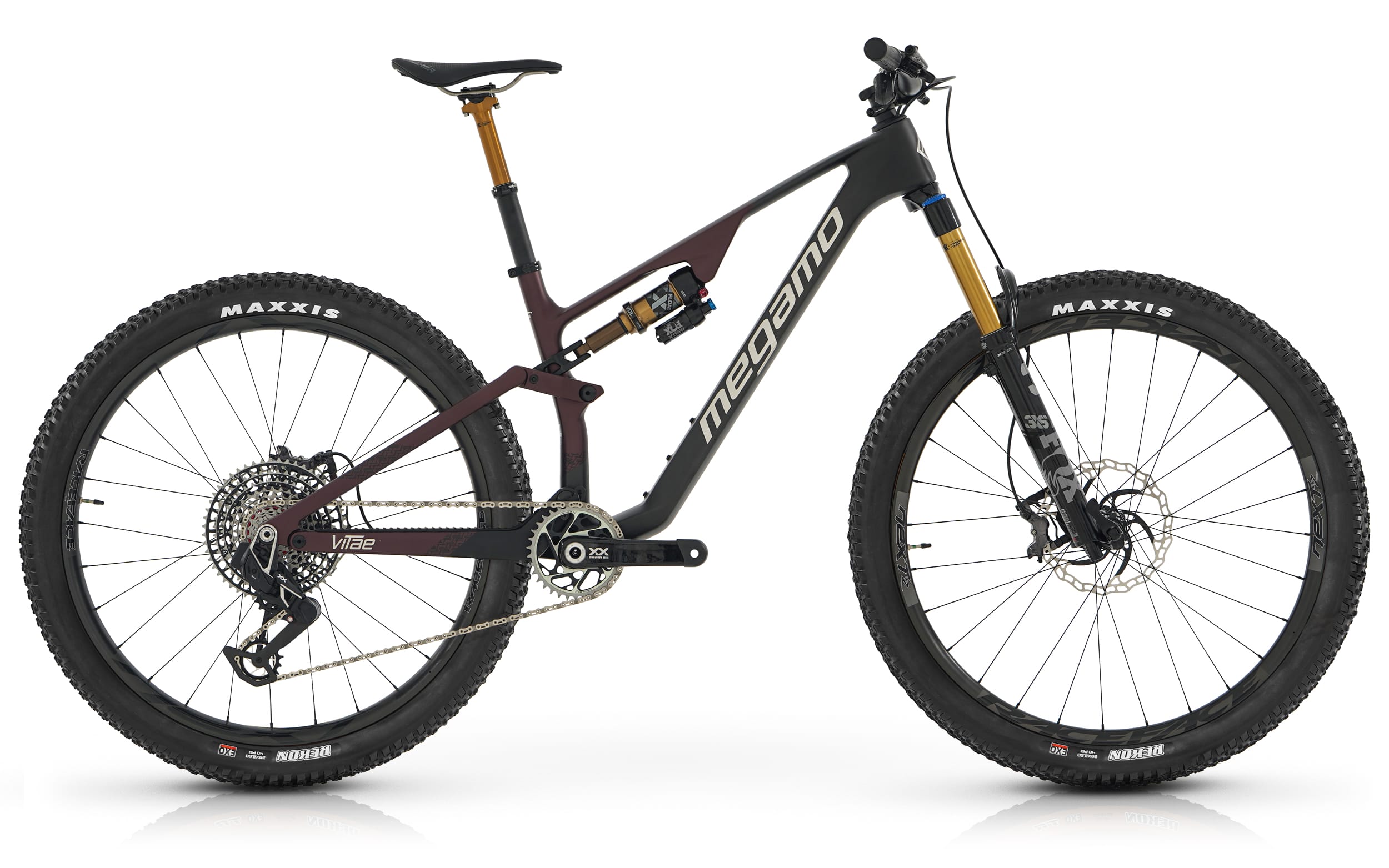 Discover the Vitae, the new model destined to become the perfect choice for those looking for excitement on the trails. Get ready for an unrivalled experience thanks to its full carbon frame and 150mm of travel!
NEW TRAIL PLATFORM

The Vitae features an updated Trail geometry, with a 65.5° (HT) casted steering angle and a 76.5° (ST) upright position for a more reactive pedalling action.

A Flip-Chip extender allows for a more "racing" geometry, launching it at 65º (HT), and the Vitae also accepts a fork up to 160mm for the daring, making a bike with a steering angle of 64.5º (Flip-Chip + 160mm fork), leaving it with an "Enduro-Racing" geometry.
HIGH PERFORMANCE KINEMATICS

After numerous tests and simulations by our engineering team we have achieved an efficient kinematics, for riders who like to go downhill without contaminating the pedalling.

The Vitae can work with both air and spring dampers as it has a high progressive response.
AVANT-GARDE DESIGN
The Vitae represents a perfect synthesis of innovation and versatility. Every aspect of its design has been meticulously conceived to deliver exceptional performance and an unparalleled riding experience.

By fully integrating the cabling through the headset, we have achieved a clean and distinctive look.
CUSTOMISED SHOCK ABSORBERS

In all Vitae mounts, we have integrated shock absorbers that have been tested and customised for maximum performance.

We have worked closely with FOX and SRAM to achieve the optimum tuning configuration on all our mounts.
UNIVERSAL DERAILLEUR HANGER (UDH)

UDH technology makes the Vitae compatible with all Sram Eagle and Sram T-Type drivetrains, offering exceptional versatility.
DESIGN
Discover the Vitae in its three new colour variants that will leave no one indifferent. Beige, a classic shade that connects you with nature. Black, a style statement with a distinctive touch. Garnet, a burst of colour that evokes passion and energy.
S
M
L
T/T
574
603
638
C/S
442
442
442
S/T
390
420
455
H/T
95
100
115
REACH
427
455
487
STACK
612
617
631
BB OFFSET
30
30
30
FRONT ANGLE
65.5º
65.5º
65.5º
REAR ANGLE
76.5º
76.5º
76.5º
WHEEL BASE
1182
1212
1250
FIT GUIDE
SMALL
MEDIUM
LARGE
Modelos