show models
Embrace Your Native Trail Spirit
LIGHT
SILENT
REACTIVE
PERFORMANCE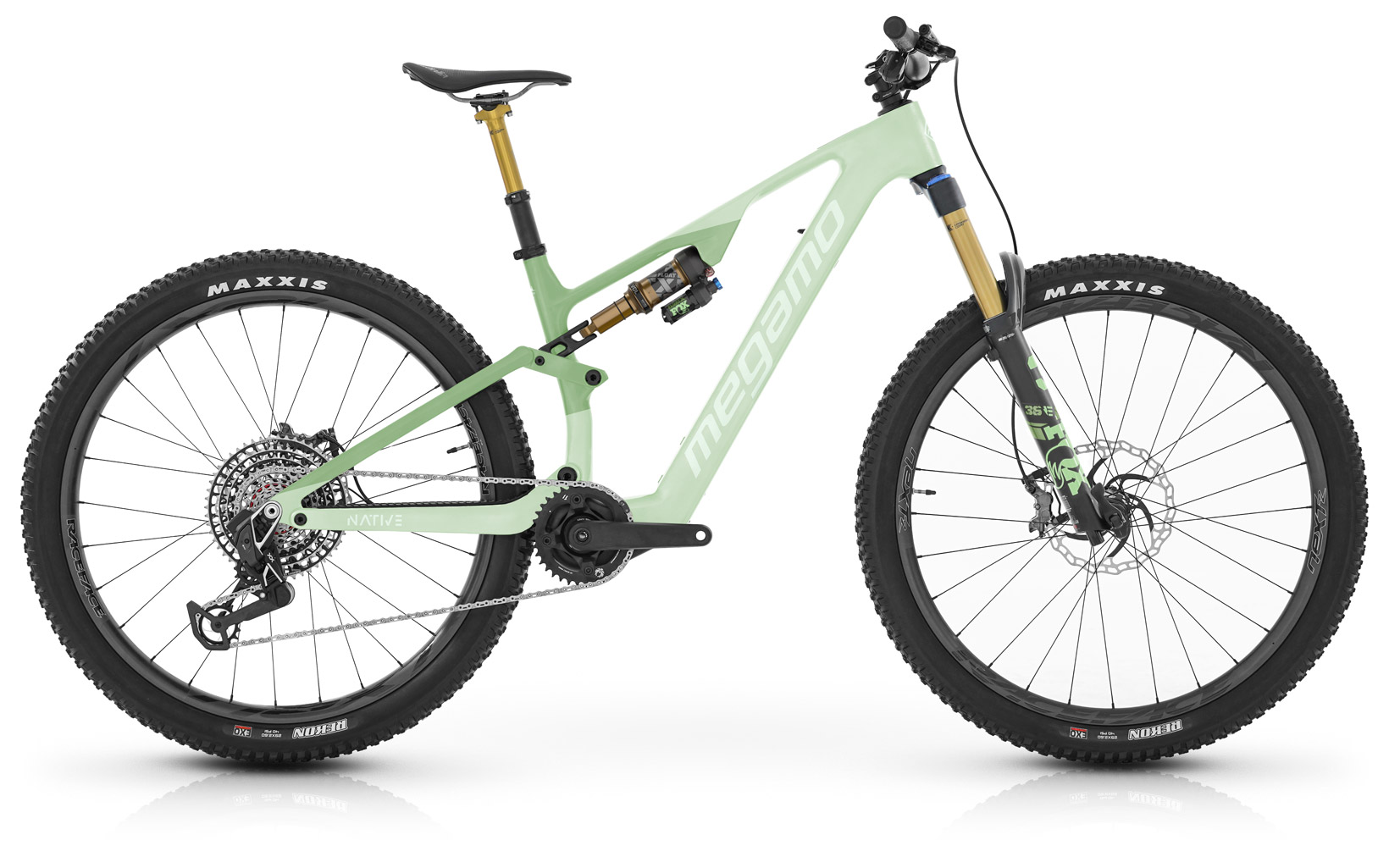 Introducing the new Native, designed to push you beyond your limits. 150mm of suspension travel and natural pedal assistance thanks to an efficient and quiet TQ motor.

Its lightness and agility make it the perfect choice for those looking for an authentic trail experience.

Feel the nature as you glide smoothly and with control over the trails, and experience the true freedom of exploring the mountains.
NEW TRAIL PLATFORM

The Native features an updated Trail geometry, with a 65.5° (HT) casted steering angle and a 76.5° (ST) upright position for a more reactive pedalling action.

A Flip-Chip extender allows for a more "racing" geometry, launching it at 65º (HT), and the Native also accepts a fork up to 160mm for the daring, making a bike with a steering angle of 64.5º (Flip-Chip + 160mm fork), leaving it with an "Enduro-Racing" geometry.
LIGHT E-MTB

The Native is designed to become a benchmark in the Light E-MTB category.

It features an exceptionally lightweight carbon frame, 150mm of suspension travel, UDH technology and a fully integrated cable routing system through the Headset. This trail bike is designed to bring you fun on every ride.
DOMINATE THE TRAILS
The Native represents a new category of bike, designed to fill the gap between the versatility of the Vitae and the capability of a Crave CRB. It's a balance that combines the best of both models to suit any riding style.

For riders who are used to muscular mountain bikes or who are taking their first steps into the world of e-bikes, the Native offers the advantage of riding faster, reaching farther distances and descending with greater safety and confidence. All this is achieved without sacrificing the sensations and agility of a conventional mountain bike.

If you're coming from a high-performance e-bike, the Native will give you easier handling and more agile responses when climbing, while maintaining the exciting downhill advantages of an e-bike.
HIGH PERFORMANCE KINEMATICS

After numerous tests and simulations by our engineering team we have achieved an efficient kinematics, for riders who like to go downhill without contaminating the pedalling.

The Native can work with both air and spring dampers as it has a high progressive response.
CUSTOMISED SHOCK ABSORBERS

In all Native mounts, we have integrated shock absorbers that have been tested and customised for maximum performance.

We have worked closely with FOX and SRAM to achieve the optimum tuning configuration on all our mounts.
THE MOST NATURAL DRIVING EXPERIENCE
NEW TQ-HPR50 ENGINE

The TQ-HPR50 system incorporates a compact motor, an integrated 360Wh battery located in the downtube, a 2" display integrated in the top tube and the possibility to add a 160Wh range extender. The weight of the motor is 1.85 kg.

This system offers 3 modes of assistance. The motor of the TQ-HPR50 has a maximum power of up to 300 W and provides 50 Nm.
ABSOLUTE CONTROL

Connect, customise and control the Native using the TQ E-Bike app. Get essential information easily.

No additional buzzing or noise: simple and essential information for when you and your e-bike are on the move, so you can pedal more and enjoy the moment.
RANGE EXTENDER
With a size equivalent to that of a 500ml jerry can, the lightweight Range Extender integrates perfectly into the Native frame.

Thanks to its Dual Charging Port (PCD), the Range Extender can be charged simultaneously with the main battery without having to be removed from the frame. With a capacity of 160 Wh, the Range Extender has enough power to extend your adventures by 50%, where you can reach a total range of 520Wh (360+160Wh).
DESIGN
Discover the Native in its three new colour variants that will leave no one indifferent. Mint, a refreshing explosion of natural tones. Black, pure elegance with a touch of mystery. Brown, a powerful earthy colour with coffee beans.
S
M
L
T/T
574
603
636
C/S
440
440
440
S/T
390
420
455
H/T
95
100
115
REACH
427
455
487
STACK
612
617
631
BB OFFSET
33
33
33
FRONT ANGLE
65.5º
65.5º
65.5º
REAR ANGLE
76.5º
76.5º
76.5º
WHEEL BASE
1179
1209
1247
FIT GUIDE
SMALL
MEDIUM
LARGE
Modelos